Ditch your Dodge for this unique new series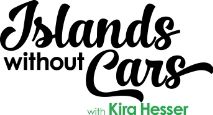 Doesn't everyone long for a simpler time? Much as we love our smartphones, online streaming, Instagram — and InstaEverything™ — there's something so very evocative of the image of ourselves immersed in a life unplugged and unencumbered by a car.
And so it is in Islands without Cars with Kira Hesser, which takes a rare and whimsical look at life without cars, buses, or trains. The series airs Thursdays at 10:30/9:30 pm on KET2 and Sundays at 11:30/10:30 pm on KET.
On small, remote, and sparsely populated isles scattered throughout Europe, most of the inhabitants travel and transport goods by donkey, bicycle, and other non-motorized vehicles. It may seem like a bygone era, but for some, it is a modern reality.
Hesser, who calls herself an independent traveler with a love of history, is our youthful and energetic host and tackles the trip with enthusiasm, taking us to the remote islands of Hydra in Greece; Sark, the Channel Islands; Inis Meain in Ireland; Italy's Aeolians, Zlarin and Krapanj in Croatia; and France's Porquerroles.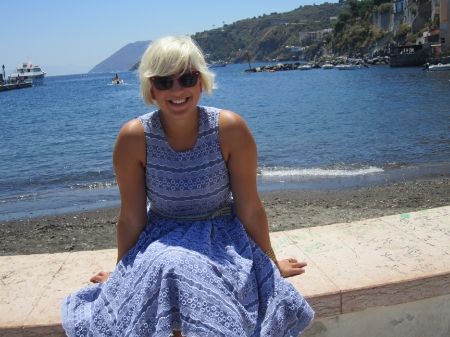 First up is Italy's Aeolian Islands, a volcanic archipelago renowned for perfect weather, beautiful scenery, deep caverns, blue grottoes, steep cliffs, ancient ruins, thermal healing resorts, and volcanoes — including one of the most active on the planet, erupting almost continuously for the last 2,000 years!
Next it's off to Croatia's Dalmatian Coast, dotted with over a thousand unique and beautiful islands. Zlarin is known for its beautiful coral, and the even smaller island of Krapanj is celebrated for its history of sponge harvesting. You'll also visit  the car-free medieval walled old-town section of Dubrovnik.
On Sark, a ruggedly beautiful island in the English Channel, live 600 people on the last feudal state in the western world. On this trip you'll see the single-cell jail for drunkards, demonstrations in pottery-making, chocolate-mixing, carriage driving, and cave exploring — and meet a rocking horse carver, a water colorist, and a hotel operator straight out of Fawlty Towers.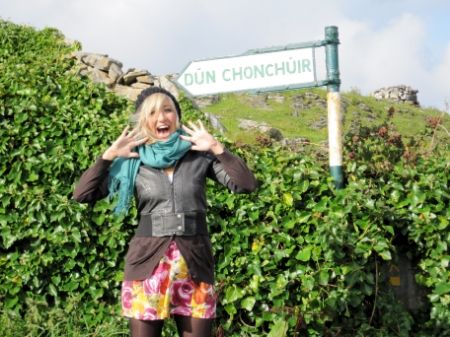 And from there it's on to Ireland's Inis Meain. According to legend, in the 17th century, Oliver Cromwell, the fanatical Protestant "Lord Protector" of England, gave the Irish Catholics a choice: they could go to hell or go to Connacht. Some went further still  — all the way to three ruggedly beautiful islands off of Ireland's west coast.
"The Greek Island of Hydra" is an exploration into the lives of American and British ex-patriot writers and artists who have responded to the Siren's call and reinvented their lives on this tiny, preserved architectural and historical landmark — which also happens to be the only developed Greek island without cars.
Our last stop takes us to France and the island of Porquerolles, which is dotted with five small ranges of hills, lined with cliffs and beaches, and renowned for the best weather in France with 275 sunny days per year.
Have you ever been to one of these otherworldly places — or anywhere just as far from the ordinary? Let us know in the comments, and don't forget to tune in for this unique series.