Doug Flynn opens new season of 'Kentucky Life' as host
"I'm from Kentucky, I love Kentucky, and I've never left Kentucky," said Doug Flynn, the new host of Kentucky Life, which begins its new season Saturday, Nov. 14 at 8/7 pm on KET.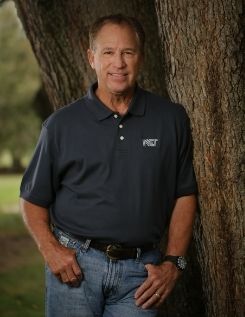 And it seems the name of the Bluegrass State is never far from the lips of the former major leaguer who played for the Reds and the Mets — and who today thinks catching fish is much more important than catching fly balls.
"I love the outdoors and I love to fish — I take it pretty seriously," he said. He also takes his love for the state seriously, too, so much so that, when out-of-staters think there's not much more to Kentucky than the Derby, he's quick to correct them.
"I love to tell them there's so much more. There's all the wonderful history, the great statesmen that we've had, all the wonderful places full of natural beauty, and the greatest park system in the country."
The first program opens with outdoors enthusiast Flynn in an enjoyable trip down the Kentucky River, where the locks have recently been reopened to river traffic. He'll be speeding along at 70 miles per hour, a little too fast for him to enjoy that favorite hobby.
The opener also features Kentucky military veterans and a spooky trip through the "haunted" mansions of Old Louisville, which will extend through this season.
As a lifelong Kentuckian, Flynn believes that if you live in this state and say you love it, you need to know something about it.
"The history here, there is so much of it!" he said. "I have been impressed, in the short time I've been associated with KET, just how much history that I don't know. But I'm proud of my state and I want to share it."
Doug looks forward to telling the stories of extraordinary Kentuckians and meeting Kentucky Life fans while on the road.
"When I'm traveling, I like to stop off at small stores, sit down and relax, and get to know people. I hope to bring just a little different twist to the show — it'll be the same things through different eyes," he said.
* * *
Watch the video below of Doug talking about his new job as host on One to One with Bill Goodman.