Tune to KET for holiday specials galore
When you're in the mood for some holiday cheer, tune to KET to make the season bright. Here are the heart-warming, festive tributes to the season — from all-star and celebrated ensemble performances of favorite holiday songs to holiday specials of fan-favorite programs.
Rick Steves' European Christmas
KET: Monday, Dec. 21 at 8/7 pm
KET2: Thursday, Dec. 24 at 6/5
From manger scenes and mistletoe to wintry wonderlands, celebrate the season throughout the continent.
Christmas with the Mormon Tabernacle Choir featuring Santino Fontana and the Sesame Street Muppets
KET: Monday, Dec. 21 at 9/8 pm
Join stage and singing star Santino Fontana, the Muppets from Sesame Street, and the Mormon Tabernacle Choir and Orchestra for a concert that includes Christmas music and songs from Sesame Street.
Christmas at Belmont
KET: Monday, Dec. 21 at 10/9 pm & Thursday, Dec. 24 at 9/8 pm
KET2: Tuesday, Dec. 22 at 9/8 pm
This annual Belmont University tradition celebrates the holiday season and the musical diversity and rich talent of the university's School of Music. The concert features a collage of familiar carols, classical masterworks, world music and light-hearted seasonal favorites.
The Holidays at Murray State 2015
KET: Thursday, Dec. 24 at 10/9 pm
The Murray State University Concert Choir, Wind Ensemble, Jazz Orchestra, and featured soloists highlight this annual holiday special.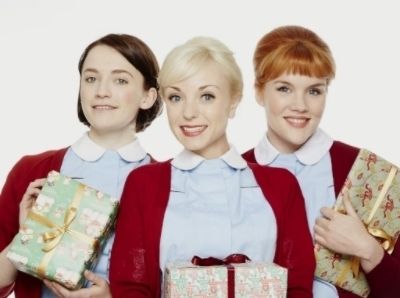 Call the Midwife Holiday Special
KET: Friday, Dec. 25 at 9/8 pm
KET2: Wednesday, Dec. 30 at 9/8 pm
Festive spirit is in plentiful supply for the beloved Call the Midwife characters. A trip to see the Regent Street lights and a visit from a BBC film crew promise to make this 1960 Christmas one to remember. As the community pulls together to prepare for the televised carol concert, Nonnatus is rocked to the core when one of its own goes missing, causing a full-scale manhunt. Meanwhile, an unexpected surprise for a grieving mother may help bring the Christmas magic home.
Vicious Holiday Special
KET: Friday, Dec. 25 at 10:30/9:30 pm
KET2: Wednesday, Dec. 30 at 10:30/9:30 pm
When Freddie and Stuart host a holiday soiree, a wicked game of Truth or Dare brings up hidden truths.