KET goes live to Fancy Farm on the air and online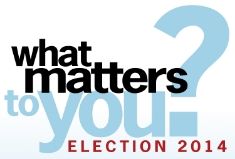 For generations in this country, political speakings were a regular part of campaigning. Kentucky continues this tradition with the Fancy Farm Picnic at St. Jerome's Catholic Church in Graves County, where the barbecue competes with the speeches, summertime heat and even hotter rhetoric.
Join Bill Goodman and Renee Shaw as they host live coverage from the annual Fancy Farm political event — including candidate speeches for the U.S. Senate and other statewide offices — in Fancy Farm 2014, beginning Saturday, Aug. 2 at 2:30/1:30 pm on KET.
Watch from your PC or on the go by going to KET.org/fancyfarm.
You can also get a recap of the day's events in a special highlights edition of the speeches and commentary on Monday, Aug. 4 at 8/7 pm KET.
Historically, some of the nation's most prominent politicians have addressed the crowds from the speakers stand, dating back to U.S. Vice President Alben W. Barkley, a native of the nearby town of Wheel, Ky.
Listen to Chuck Todd's analysis of the hot senate race between Senate Minority Leader Mitch McConnell and Kentucky Secretary of State Alison Lundergan Grimes. Todd, the chief White House correspondent for NBC News, spoke with Goodman in an interview that will air Sunday at 1 pm/noon on One to One on KET.
See how Kentucky's political correspondents analyzed the race in the July 25 edition of Comment on Kentucky. And don't forget to watch tonight, Friday, Aug. 1 at 8/7 pm on KET for the Comment preview program airing live from Fancy Farm.