Join us every Thursday for British "Afternoon Tea"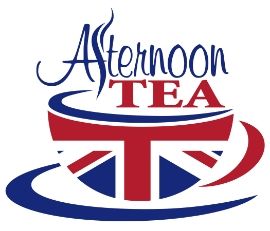 Take your tea with KET each Thursday afternoon when we feature a lineup of our popular Britcoms, followed by a secrets-revealing special taking you to all the places Anglophiles love to go.
First up is The Café. Set in a small seaside town, The Cafe is homely, comfortable, and welcoming, a bit like Friends' Central Perk — but not quite as trendy!
"Afternoon Tea"
KET2 Thursdays beginning Sept. 11 at 3/2 pm
Then don't miss Last of the Summer Wine, an affectionate comedy about people in the autumn of their lives. The world's longest-running sitcom, it's clocked over 30 seasons as well as several Christmas specials. Whimsical, with a penchant for light philosophy and full-on slapstick, it follows the misadventures of three elderly friends tramping around the Yorkshire countryside.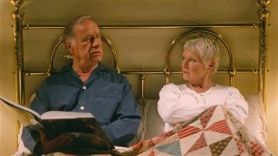 Next is a tale of loves lost and re-found — As Time Goes By, starring Judi Dench and Geoffrey Palmer. Their two characters, Jean and Lionel, fell in love during the early 1950s, but when army officer Lionel was sent to Korea, they lost touch after a letter he sent her never arrived. Both assumed the other had lost interest, but 38 years later their paths cross again.
No British binge-watch would be complete without Keeping Up Appearances. When it comes to snobbery, Hyacinth Bucket (pronounced "bouquet") is in a class of her own — and she makes husband Richard's life a perfect misery.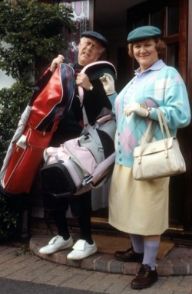 Desperate to impress the neighbors and elbow her way into the local gentry, every moment of Hyacinth's day is spent going to manic lengths in her quest for perfection. Even the empty milk bottles sparkle on the doorstep after a spin in the dishwasher.
These Brit-coms are followed at 5/4 pm each week by a Secrets of… special. This month, watch for programs on Westminster; Althorp, Princess Diana Spencer's family home; and Chatsworth House.
Althorp, where Diana is buried, is currently the home of Diana's brother, Charles, the 9th Earl Spencer. Nineteen generations of Spencers have presided over this grand estate for more than 500 years.
The Spencer dynasty has produced politicians, military heroes, dukes, and duchesses and will one day furnish Britain with a king: Diana's son, Prince William. Noted for their generosity, the Spencers once came to the rescue of a distant cousin fallen on hard times: the great-great-great-grandfather of George Washington.
Cheerio!