Celebrate the decade of change with Sixties Week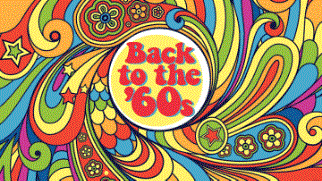 It was a complicated decade, full of tragedy, innovation, groundbreaking cultural movements, and change. During KET's Sixties Week, from Aug. 10-16, go in-depth with the political figures, musical icons, and cultural revolutions that defined the decade.
The week's programming includes politics, like Kennedy Half-Century and Nixon's the One: The '68 Election, as well as music, history, and popular culture, including The Beatles' Magical Mystery Tour, and Jimi Hendrix: American Masters.
Kick off the week Sunday with 1964: American Experience at 9/8 pm on KET. It was the year of the Beatles and the Civil Rights Act; of the Gulf of Tonkin and Barry Goldwater's presidential campaign; the year that cities across the country erupted in violence and Americans tried to make sense of the Kennedy assassination.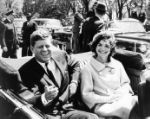 Based on The Last Innocent Year: America in 1964 by award-winning journalist Jon Margolis, this film follows some of the most prominent figures of the time. It also brings out from the shadows the actions of ordinary Americans whose frustrations, ambitions, and anxieties began to turn the country onto a new and different course.
Could you imagine the 1960s have been without the Beatles? Spend an entire evening with the Beatles on Wednesday, Aug. 13, beginning with How the Beatles Rocked the Kremlin at 8/7 pm on KET2. Even though the Beatles never performed in the Soviet Union, their music and rebellious style soaked into the lives of a generation of Russian kids.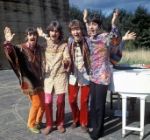 Next, Great Performances "Magical Mystery Tour Revisited" chronicles the behind-the-scenes story on the making of the film and provides context for "the summer of love" era that set the scene for its production. I airs at 9/8 pm on KET2. Then, at 10/9 pm on KET2, catch the actual 1967 film on Great Performances "The Beatles' Magical Mystery Tour."
Check the KET homepage at KET.org each day for more great programs all week long.