Programs recognize the achievements of black Americans
Learning comes to life on KET during Black History Month, or National African American History Month. The annual celebration of achievements by black Americans recognizes the central role of African Americans in U.S. history; learn more by tuning in to these programs in February.
African American Museum
KET2 Sunday, Feb. 5 • 10/9 pm
Go inside this remarkable new Smithsonian museum to see items from its collection — like Michael Jackson's performance wear and James Baldwin's passport — and learn about the building itself, with its design invoking the craft of cast iron created by black craftspeople and wooden Nigerian sculptures.
The Girls in the Band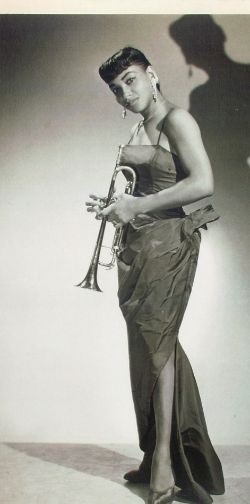 KET Monday, Feb. 6 • 9/8 pm
KET2 Sunday, Feb. 12 • 8/7 pm
Learn the poignant, inspiring, yet often unknown stories of female jazz artists and big band instrumentalists from the late 1930s to the present day. These highly skilled women endured decades of sexism, racism, and diminished opportunities to succeed in a field that seldom welcomed them.
Independent Lens: Birth of a Movement
KET Monday, Feb. 6 • 10/9 pm
Learn how D.W. Griffith's 1915 The Birth of a Nation unleashed a battle still waging today about race relations and representation, and the power and influence of Hollywood. Featuring Spike Lee, Reginald Hudlin, Henry Louis Gates, Jr., and others.
The Talk: Race in America
KET Monday, Feb. 20 • 9/8 pm
In the wake of tragic and fatal events between men of color and law enforcement, an increasingly necessary conversation is taking place among black and Latino families as parents counsel their kids to stay safe if they are stopped by the police. Called "The Talk," it contains phrases like "always answer 'yes sir, no sir,' "never talk back" — and "If you think you are falsely accused, save it for the police station. I would rather pick you up at the station than the morgue…"
The Mayor: The Age of Riley
KET2: Monday, Feb. 20 • 10/9 pm
For 40 years, Charleston's mayor worked for equality. Then, in the final months of his service, he faced his worst nightmare: the tragic massacre of nine African Americans by a young white supremacist in the oldest African Methodist Episcopalian church in America.
Maya Angelou: And Still I Rise
KET Tuesday, Feb. 21 • 8/7 pm
KET2 Sunday, Feb. 26 • 9/8 pm
This American Masters documentary is the first about the incomparable author (1928-2014), best known for her autobiography I Know Why the Caged Bird Sings. Distinctly referred to as "a redwood tree, with deep roots in American culture," she gave people the freedom to think about their history in a way they never had before.
Black Guides of Mammoth Cave
KET2 Sunday, Feb. 26 • 8/7 pm
The story of a generation of African American guides who first discovered and then created their livelihoods around Mammoth Cave.
Africa's Great Civilizations
KET Monday-Wednesday, Feb. 27-March 1 • 9/8 pm
Henry Louis Gates, Jr. travels throughout the vast continent of Africa to discover the true majesty of its greatest civilizations and kingdoms. Traversing the dawn of mankind to the dawn of the 20th century, the series is a universal and personal journey that explores culture and art
Mr. Civil Rights: Thurgood Marshall and the NAACP
KET2: Monday, Feb. 27 • 10/9 pm
Rare archival film and extraordinary interviews are used to chart Marshall's life (1908-1993) in the years leading up to the landmark Brown v. Board of Education Supreme Court ruling.