New specials, old favorites help make your holidays bright
Christmas on the Danube
KET2 Friday, Dec. 16 • 6:30/5:30 pm
KET2 Saturday, Dec. 24 • 1 pm/noon
The cities of the Danube are particularly spectacular at Christmas. Follow the river from Budapest, Hungary, to Passau, Germany, to learn these cities' histories, see their major sights, and visit their Christmas Markets.
Mr. Stink
KET2 Sunday, Dec. 18 • 6/5 pm
KET2 Sunday, Dec. 25 • 10/9 am
A girl befriends an unusual tramp and learns that there is more to him than meets the eye — or nose. Based on David Williams' bestselling book.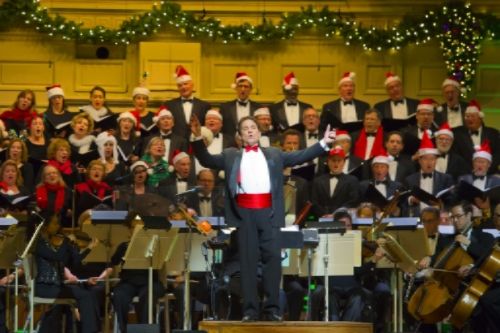 Happy Holidays with the Boston Pops
KET2 Sunday, Dec. 18 • 9/8 pm
KET Saturday, Dec. 24 • 9/8 pm
Celebrate the New England holiday season with the Boston Pops and Tanglewood Festival Chorus, which includes performances by bass-baritone Justin Hopkins and country star Sara Evans. Also featured is Broadway, film, and TV star Robert Morse — Mad Men's Bert Cooper — who demonstrated his song-and-dance chops in his unforgettable exit from the series in 2015.
Christmas with the Mormon Tabernacle Choir
KET Monday, Dec. 19 • 9/8 pm
Broadway star Laura Osnes and acclaimed British screen and voice actor Martin Jarvis join the choir and orchestra at Temple Square for an unforgettable Christmas concert. Metropolitan Opera soloists join the award-winning all-volunteer choir, made up of 360 men and women, and its 150-member orchestra.
A Chef's Life Holiday Special
KET2 Tuesday, Dec. 20 • 7/6 pm
KET Saturday, Dec. 24 • 2/1 pm
Chef Vivian Howard serves up the best of her Southern cooking heritage and the Chanukah traditions her husband Ben grew up with. Sample simple corned ham, an upscale oyster dressing, humble Hoppin' John, and an elegant red velvet cake for a charming and delicious holiday special.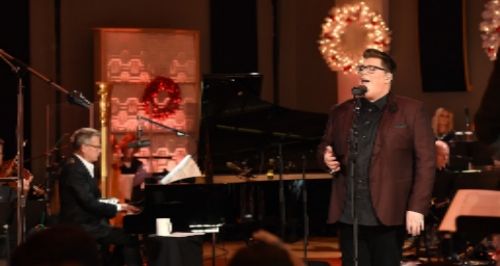 Jordan Smith 'Tis the Season
KET Saturday, Dec. 24 • 8/7 pm
Kentucky's own Jordan Smith skyrocketed to national fame by winning The Voice competition in 2015 — and becoming its biggest selling artist to date. Now, join the pride of Harlan in his own holiday special featuring music from his new Christmas album, 'Tis the Season, with special guest David Foster.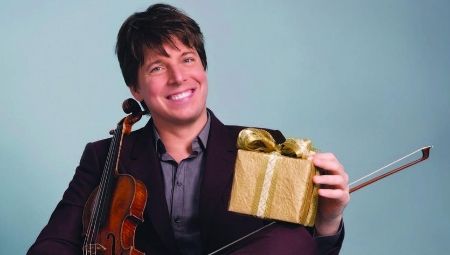 Joshua Bell Presents Musical Gifts
KET2 Wednesday, Dec. 21 • 10/9 pm
The world-renowned violinist performs an intimate holiday concert in his Manhattan residence featuring "An Old-Fashioned Christmas" with opera star Renee Fleming, "The Secret of Christmas" with Michael Feinstein, "Silent Night" by the Young People's Chorus of New York, and more.
Holidays at Murray State 2016
KET Saturday, Dec. 24 • 10/9 pm
The Murray State University Concert Choir, Wind Ensemble, Jazz Orchestra, and featured soloists highlight this annual holiday special.
Christmas at Belmont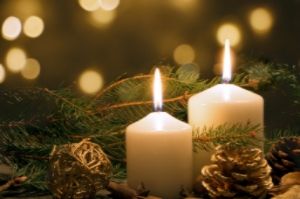 KET Saturday, Dec. 24 • 11/10 pm
Join host Kathy Mattea and nearly 700 student musicians, Belmont School of Music faculty, and Nashville Children's Choir for traditional carols, classical masterworks, world music, and lighthearted seasonal favorites.
Christmas in Norway with the St. Olaf Choir
KET Saturday, Dec. 24 • midnight/11 pm
This concert pairs the acclaimed mixed-voice choir from St. Olaf College in Northfield, Minn., with the Nidaros Cathedral Girl Choir. The program was recorded in one of the oldest gothic cathedrals in the world, and its stunning acoustics complement the distinctive style of a capella singing for which the St. Olaf Choir is well known.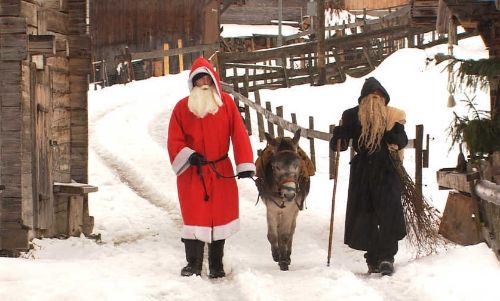 Rick Steves Special: European Christmas
KET Sunday, Dec. 25 • noon/11 am
From manger scenes and mistletoe to wintry wonderlands, Rick celebrates the Christmas season in England, France, Norway, Germany, Austria, Switzerland, and Italy to reveal their customs and practices of the holiday season.