The Ohio Valley Chapter of the National Academy of Television Arts and Sciences has nominated KET productions and programs for 26 Regional Emmy Awards.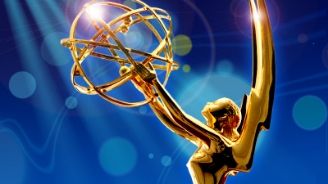 Kentucky Life, KET's weekly magazine program covering the history, people and places that make the Commonwealth unique, received four Regional Emmy Award nominations. The series, produced by Brandon Wickey, recently completed its 20th season on KET.
"It's an honor to be recognized by our industry peers through these Regional Emmy Award nominations," said  Shae Hopkins, KET executive director.
"These nominations are a testament to the high quality and creativity of KET's individual and team efforts in bringing the best programming to our viewers – and to public media's critical role in bringing engaging, educational programming into homes, classrooms, and communities throughout Kentucky."
Winning Kentucky Life segments featured the Wendell H. Ford Regional Training Center, produced by Matthew Grimm; the Andrew Jackson Duel, and the Simpsonville Massacre, produced by Paul Smith.

Photographer Mike Benton was nominated in the Photographer-Program Category for his work on both KET's Kentucky Life and Beloved Productions' The Local Traveler, which airs on other media outlets.
KET's long-running, weekly current events news program for fourth through eighth graders, News Quiz, received two nominations.
Also nominated was KET's special report Safe and Sound: Raising Emotionally Healthy Children in a Stressful World, produced by Laura Krueger. It explores the importance of social and emotional development in a child's first years of life.
KET producer Tom Thurman received nominations for his independent documentary on Gatewood Galbraith, which aired on KET, and the Kentucky Muse documentaries "Appalatin" and "Actors Theatre of Louisville."

The documentary A History of Kentucky in 25 Objects received two nominations for Barry Bernson for writing and hosting. 
Amy Hess, host of KET's Kentucky Collectibles and Kentucky Life contributing producer was nominated for her work as program host.
In addition to the above KET productions, the following programs that air or aired on KET were nominated for Regional Emmy Awards:
• kNOwMORE Nonprofits "Surgery on Sunday," Prosper Media Group, Inc., produced by Kyle Lake; Kentucky Afield; kNOwMORE; Unbridled Vines: Kentucky's Finest; Ecosense for Living "Food Fight;" backSTORY;  Tim Farmer, Farmer's Country Kitchen; Kentucky Afield, Kentucky Department of Fish & Wildlife; and Bluegrass & Backroads received five nominations.
The Emmy winners, given by the the Ohio Valley Chapter of the National Academy of Television Arts and Sciences, will be announced July 25 in Lexington.