Welcome to Doug Flynn, new host of Kentucky Life
Doug Flynn, a former Major League Baseball player and Cincinnati Reds broadcaster, is the new host of our popular series Kentucky Life. He steps up to the plate when the series premieres its 21st season in November.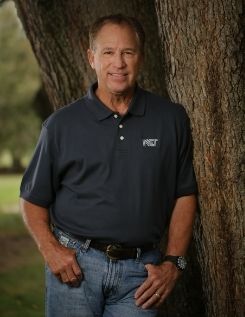 "We're happy to have Doug bringing his enthusiasm and love for Kentucky to the series," said KET executive director Shae Hopkins. "He's a natural storyteller that we think viewers will appreciate and enjoy."
Doug himself is looking forward to joining KET.
"As host, it will be an honor and privilege to carry on this rich tradition of sharing our state's proud history, geographic diversity, and natural beauty with my fellow Kentuckians," he said.
During his 11-year career in baseball, Doug won two World Championships with the Reds and a Gold Glove award at second base for the New York Mets.
Born and raised in Lexington, Doug currently resides there with his wife, Olga. He is a banking officer with Central Bank & Trust and is involved with numerous civic and charitable organizations, including Hope for the Warriors and the American Association for the Prevention of Substance Abuse in Athletics.
A graduate of Somerset Community College, Doug has been inducted into the Kentucky Athletic Hall of Fame.
Kentucky Life is one KET's most popular local programs and is overseen by series producer Brandon Wickey and executive producers Mike Brower and Craig Cornwell. The series has been in production since 1995. Doug is the series's third host; former Kentucky Life hosts are Dave Shuffett and Byron Crawford.