All-new Masterpiece recreates 1970s hit series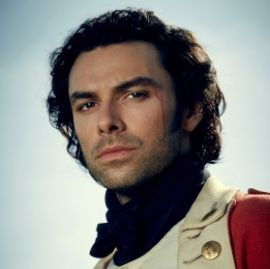 Almost 40 years ago Captain Ross Poldark galloped across the TV screens of millions of PBS viewers, vexing villains and winning female hearts in one of Masterpiece's earliest hit series, Poldark.
Now the gallant captain rides again in a thrilling new version with all the action, adventure, and romance of the original, plus even more spectacular Cornish scenery and local color. It begins Sunday at 9/8 pm on KET and Thursday at 9/8 pm on KET2.
Aidan Turner (The Hobbit) stars as Ross Poldark, a redcoat who returns to Cornwall after the American Revolutionary War to discover that his father is dead, his lands are ruined, and his true love is about to marry his first cousin.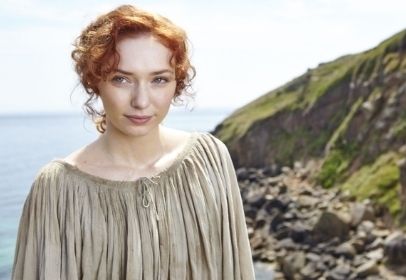 A ratings hit when it aired on the BBC, Poldark was praised by the British press: "An intoxicating cocktail of lusty romance and historical drama, set among the crashing ocean waves and savage beauty of Cornwall," said the Mail on Sunday.
In a special appearance, Robin Ellis, who starred as Ross Poldark in Masterpiece's original adaptation, plays Reverend Halse, the village's sin-obsessed parson.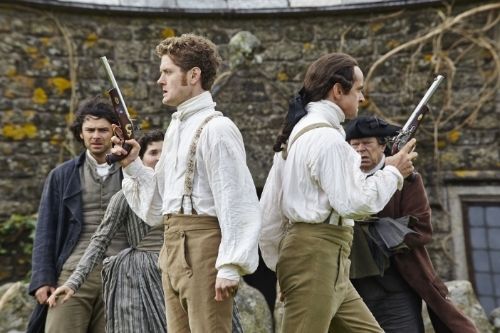 The series is based on a beloved series of novels by Winston Graham. The first, Ross Poldark, was published in 1945; the last, Bella Poldark, appeared in 2002, the year before Graham's death. All 12 are subtitled A Novel of Cornwall and trace the fortunes of a landed, mine-owning family in Cornwall two centuries ago.
Don't miss a minute of this spectacular new summer series!