Enjoy great programs and support KET's mission
What better way to welcome the holiday season than with WinterPledge, KET's year-end fundraiser featuring programs to help you enjoy this special time of year. It's coming up soon, Nov. 28 through Dec. 7.
Mark your calendar now for an all-new program featuring Bing Crosby (1903-1977) who was, without doubt, the most popular and influential multi-media star of the first half of the 20th century.
Bing Crosby Rediscovered: American Masters, premiering Tuesday, Dec. 2 at 8/7 pm on KET, explores the life and legend of this iconic performer, revealing a man far more complex than his public persona.
As you watch this and other WinterPledge specials — such as Downton Abbey Rediscovered and Classic Hollywood: Musicals — remember that part of KET's mission is to open the window on the worlds of music, art, dance, and theater to seasoned audiences and new generations as well.
In this new special previewing the fifth season of Masterpiece Classic's smash hit "Downton Abbey," — which is coming in January! — revisit previous seasons and relish video clips, cast interviews, and behind-the-scenes footage, which help answer some burning questions: Is Lady Mary ready for romance? Did Mr. Bates kill Mr. Green? What will become of Edith's baby? Carson and Mrs. Hughes — will they or won't they?
KET is committed to allowing all Kentuckians, no matter their age and circumstance, the opportunity to watch and enjoy period dramas, science and nature programs, educational children's shows, documentaries, and current events and news programming.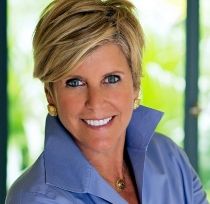 And all of it is thanks to you! Because of your continued financial support of KET, we are able to present Doc Martin Behind the Scenes, The Best of 50s Pop, Celtic Thunder Christmas, and Suze Orman's Financial Solutions for You and more.  Support our mission of helping Kentuckians from all walks of life explore Kentucky, and the world.
Make your generous WinterPledge donation of support by calling (800) 866-0366 or go online at KET.org/donate.