Big Blue Live dives into life in Monterey Bay
It's one great big reality show, the nature version, when scientists, filmmakers and photographers, animal behaviorists and other experts come together for amazing live television.

Their goal is to document the extraordinary rejuvenation of the once endangered and now thriving ecosystem of Monterey Bay National Marine Sanctuary in California. Big Blue Live begins Monday, Aug. 31 at 8/7 pm on KET and continues Tuesday and Wednesday nights, also at 8/7 pm.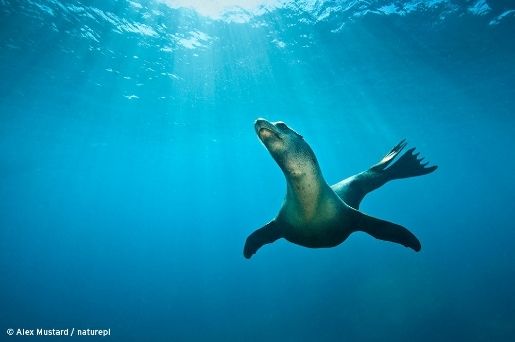 Expect to see some of the world's most charismatic marine creatures — humpback whales, blue whales, sea lions, dolphins, elephant seals, sea otters, great white sharks, shearwaters, and brown pelicans — convene in this once-a-year event.
The multi-platform event will be anchored by four on-air correspondents from a reporting hub at the Monterey Bay Aquarium and from aboard NOAA (National Oceanic and Atmospheric Administration) Office of National Marine Sanctuaries' research vessels. Leading scientists and other experts will provide additional insights.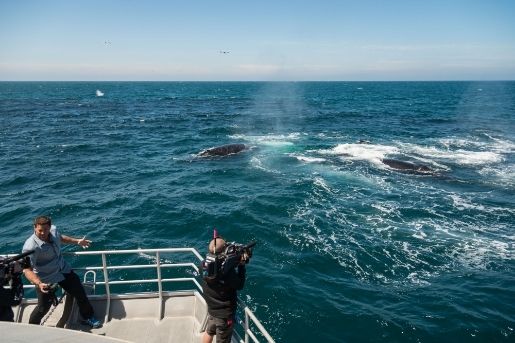 Monterey Bay's unique underwater geography, with a deep ocean canyon close to shore, brings species by the thousands into the Monterey Bay National Marine Sanctuary.
At this time of the year, krill and other small marine creatures attract sardines and anchovies to the bay, which, in turn, attracts other links in the marine life food chain.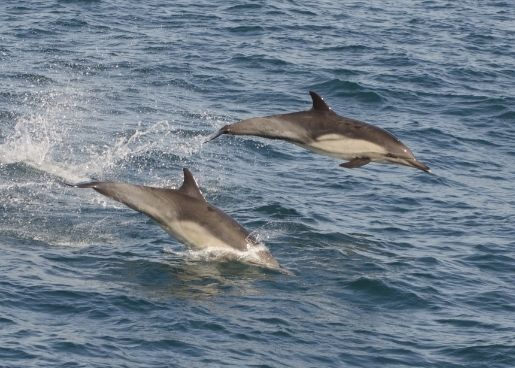 The on-air correspondents include Dr. M Sanjayan, the host of EARTH A New Wild, and the senior scientist at Conservation International and Dr. Joy Reidenberg, the host of Sex in the Wild, a comparative anatomist with expertise in marine mammals. She will be on location as a primary science contributor, providing insight into the anatomy of the wide range of marine life in Monterey Bay.
It's live — and online!
The multi-platform, digital experience for Big Blue Live will be at PBS.org/BigBlueLive, where users can watch the live streaming simulcast of each episode. You can also watch the broadcast and interact with a series of live marine wildlife cameras throughout Monterey Bay.
The site will also be a social hub, where you can discover, explore and join the national conversation about the series.
To participate in the conversation, and for a chance to have your post featured on the website's social mosaic, use hashtag #BigBlueLive across social media.